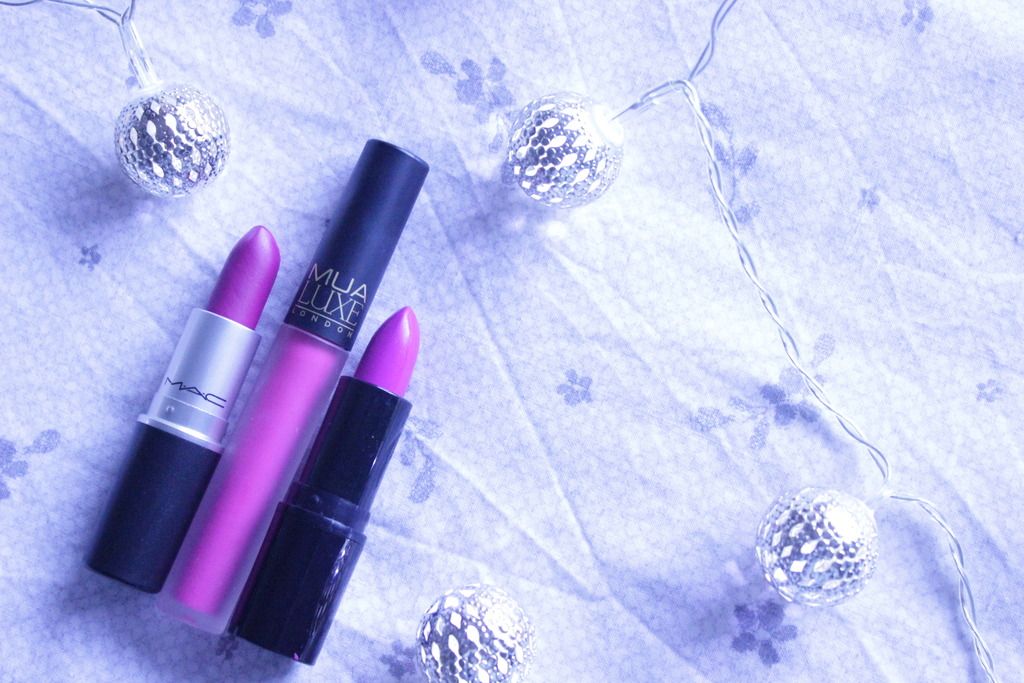 (Who's the most amazing girl, and you should remember that).


And today, I'm taking over Sian's blog with a little comparison review of THREE purple lipsticks. Three from my own collection which I believe are very much similar in colour, and as the prices range with these it's a little splurge, spend & save review...which slightly makes me feel like I'm doing a segment for a morning tv show (something I'd never thought I'd consciously do). So with my lipstick collection being quiet ever growing lately, I feel a post like this is some what necessary to do!
Well with being a mac product, this obviously is considered a splurge. It wasn't until recently I've become more and more hyped up on this High End brand. I actually purchased this a couple months ago as a WELL DONE gift to myself for graduating. With any of these colours I find I have to feel daring when I wear them. A little light with the eye makeup and this shade for that pop of colour. This shade I ordered online and thought would be a much different shade of purple, whereas it has much more pink tones than I originally thought. The formula of this is retro matte, which compared to other matte can be very drying but in all honestly I feel this helps the shade stay on for a little while longer.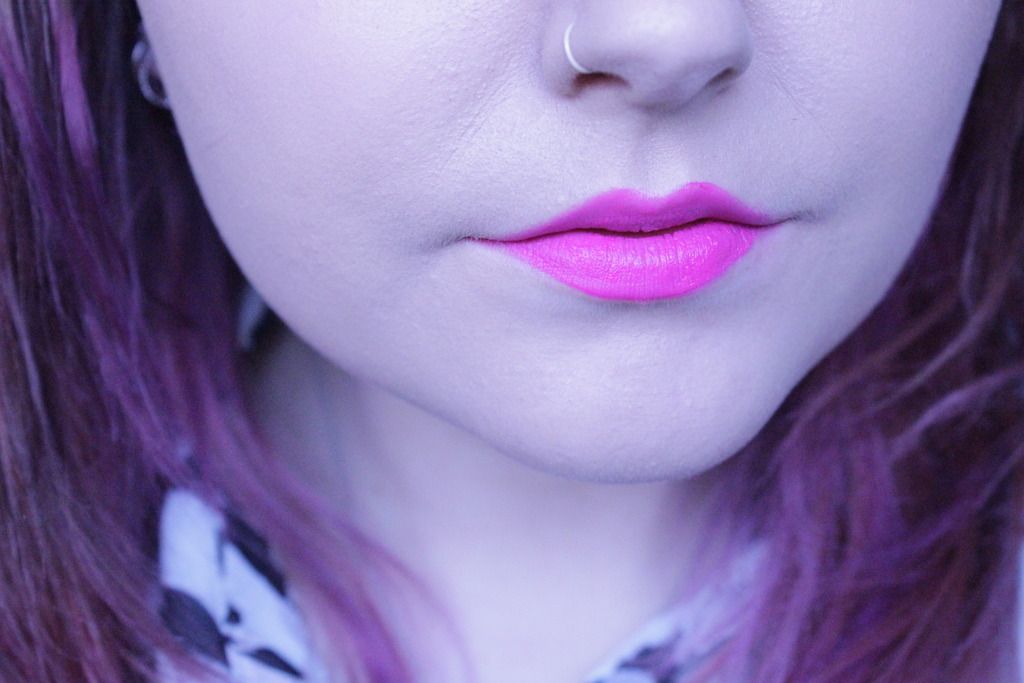 I've had this for almost a year now and barely worn it more than twice. Out of the three this shade is obviously the brightest and definitely more towards pink than it does purple. Just like Flat out fabulous, this is a matte finish...however, this is so much drying than the MAC. For any one who wants to know one application will last all day, well this is the lip shade you need, but be prepared for an uncomfortably drying feeling. Honestly I took this off seconds after taking this photo as it just irritates my lips once it's dried, urgh! I just wish I could wear this as again it's such a daring colour for me I wish I could wear it so much more!


Sadly in terms of my lipstick collection, this has become one that stays at the bottom of the list. Not for any other reason than I've forgotten about it. I adore how subtle this colour is, how I could work on a heavy eye-shadow colour and still be able to wear this comfortably. The sad truth, this is very much like a lip gloss...for most people that may be something they love. But I prefer the formula of a lipstick to have a little wear to it and for me to know I can get away with not having to re-apply half an hour later.


Don't get me wrong I LOVE the colours of each of these. Personally I wouldn't repurchase Criminal, I may purchase Crime as a budget by because at £1 I don't have much to loose and I better start saving up now if I ever need to repurchase Flat Out Fabulous...but would be totally worth it. Lately I've completely converted to the MAC side, I've been a fan for only little over a year but that was just lipsticks and now I'm expanding to trying more products which is so exciting.


So I hope my little post helps you guys & girls choose your next purple shade. Which everyone could do with a purple shade in their life, I may not be the most exciting person in the world and the thought of bright lipsticks on myself scares me, I'm glad I have these in my collection for those INCASE days.